Help stock food bank shelves on Friday, August 16, 2024.
Annual Food Drive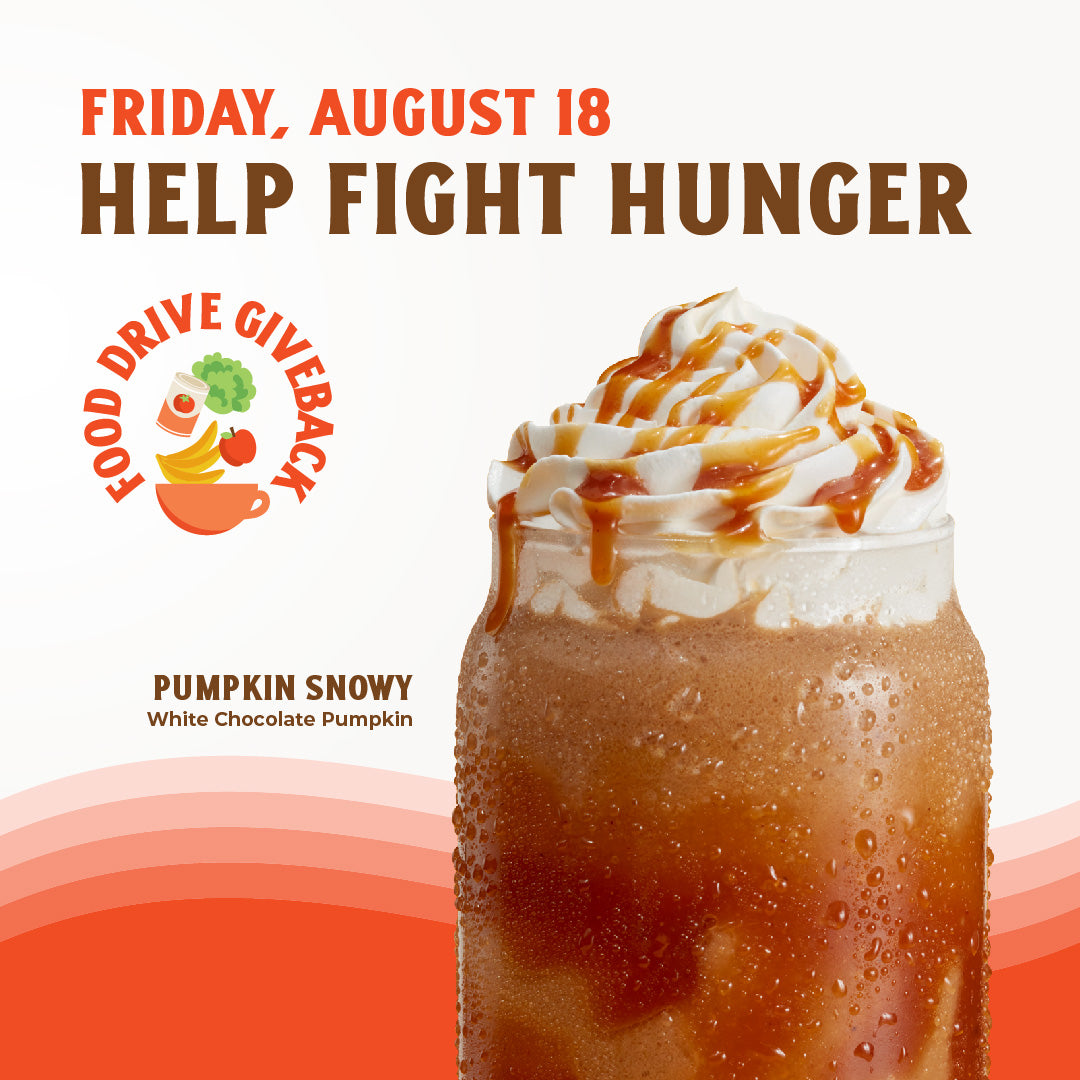 Your drink purchase on this special day represents community, generosity, and hope. Join us in helping our hungry neighbors get the resources they need.
Harvest Goodness
For our 14th Annual Food Drive, $1 for every drink sold at The Human Bean locations will be donated to local food banks that support meal programs!
How it Works
Each year we choose a Friday in August to give $1 for each drink sold to local food pantries and programs that work to end hunger. On average, it takes $1 to provide three meals for those in need. Last year, we were able to donate the equivalent of 179,184 meals to local food-focused organizations. 
"We are so grateful for all your continued support and for all the years you've been hosting this fundraiser! You've been true partners navigating this time of unprecedented need."  - Kathryn Kocarnik, Oregon Food Bank
About the Cause
While many food pantries receive donations during the holidays, hunger truly doesn't know a season. So we've opted to host this annual giveback event during the summer months when pantry stocks are generally low and the need is greater. Your drink purchases on this day have the power to make someone else's day easier, healthier, and better.