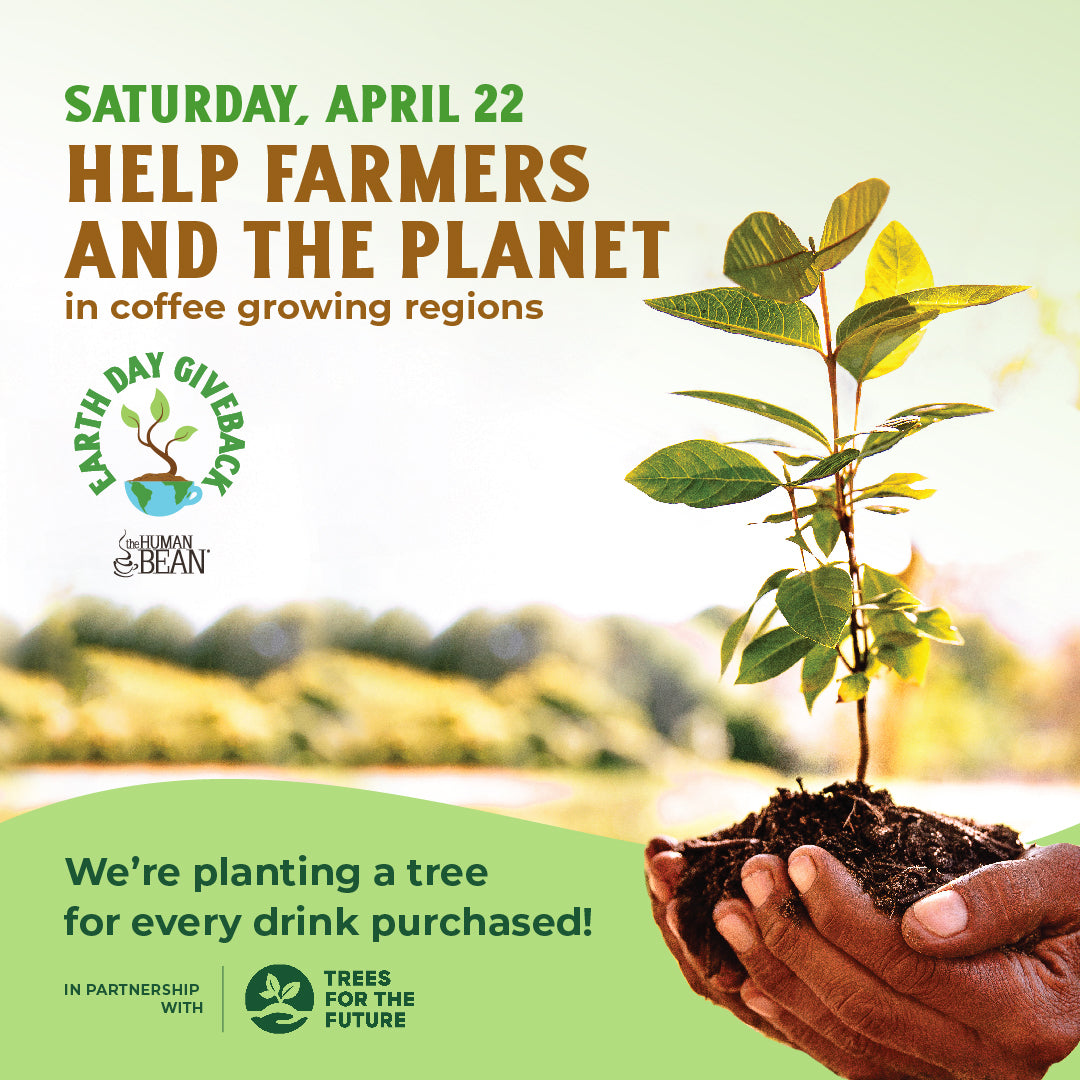 Earth Day
Monday, April 22, 2024
Trees for the Future is a favorite nonprofit of ours that believes in the power of planting trees to improve the livelihoods of impoverished farmers by revitalizing degraded lands. Through our partnership, we can help our planet and farmers in coffee-growing regions. Every Earth Day, we plant one tree for every drink sold. To date, we have planted 161,934 trees.
Every cup counts
Givebacks
Join us in giving back through our Earth Day, Mochas for Men, Annual Food Drive and Coffee for a Cure event days.
Be

in the know

From seasonal drink announcements to stories about kind Human Beans, pull up a cup and follow along!
Livin' the bean
Merchandise
It must have 'bean' love. Find your true match with The Human Bean drinkware, apparel, and gifts.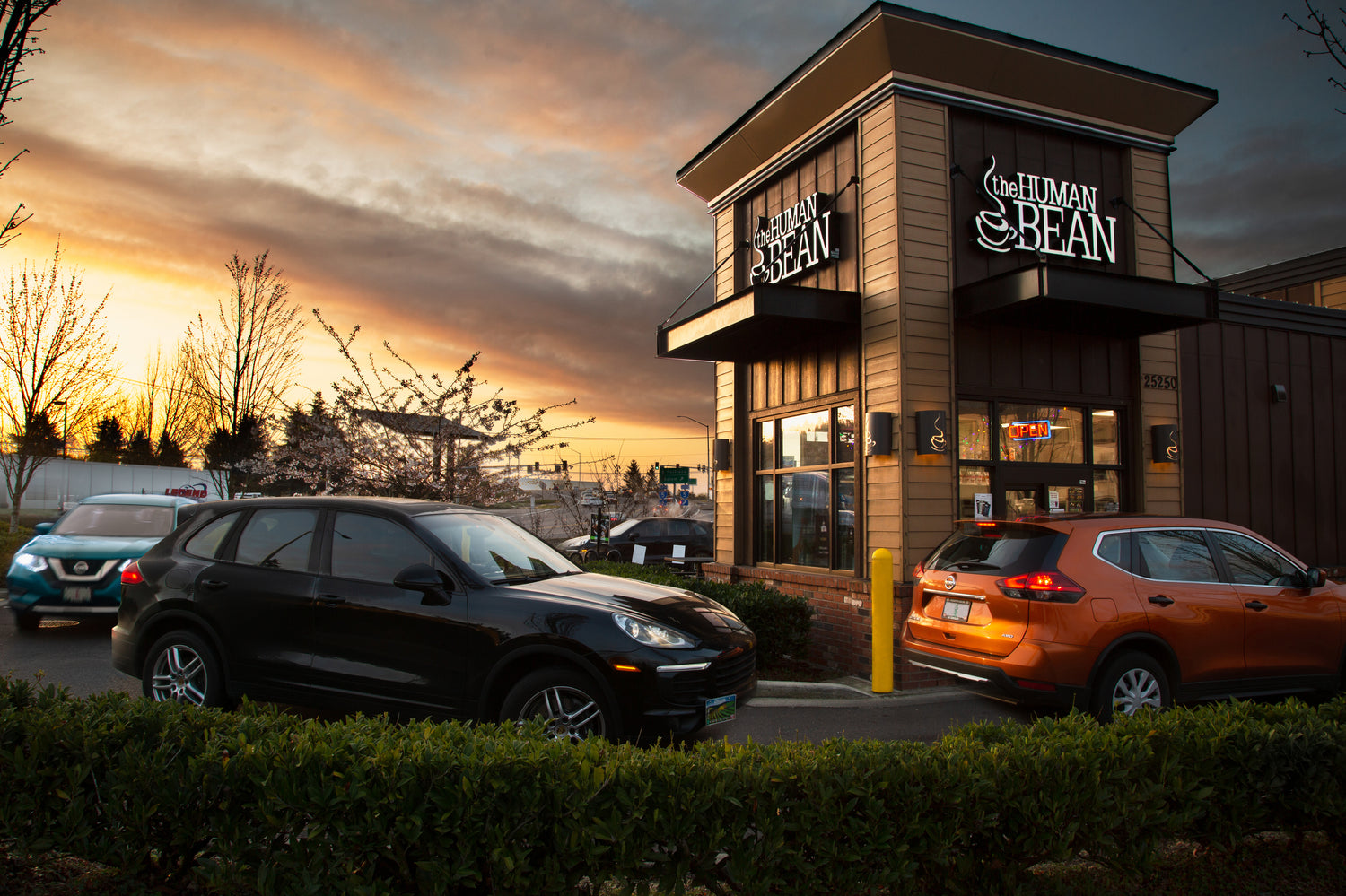 Franchise with The Human Bean
Interested in owning your own coffee franchise? Come learn about opportunities to join our franchise family!
Our purpose and passion is to make your day, one drink at a time.