Plant seeds of change with us on Monday, April 22, 2024.
Earth Day
2023 Results:
Thank you for Supporting our Earth Day Giveback!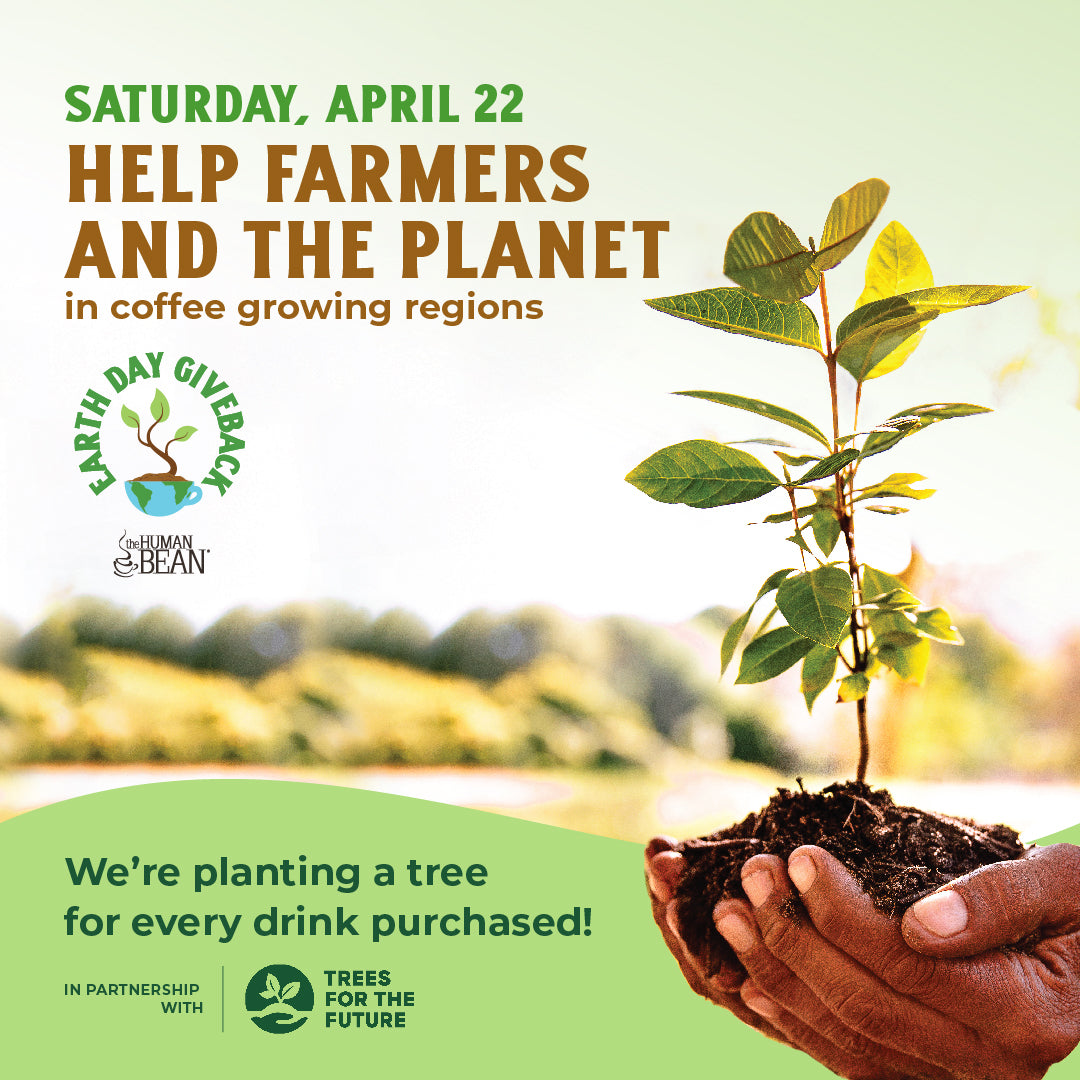 If you love coffee like we do, donating to Trees for the Future is a terrific way to make a meaningful impact!
Over 161,900 Trees Planted 
Last year, your visits to The Human Bean on Earth Day resulted in tens of thousands of new trees being planted to promote vibrant economies and thriving food systems around the world — and a healthier planet.
How it Works
Every Earth Day, we donate one tree for every drink purchased to Trees for the Future. All locations participate, making this a nationwide day of giving back to our global community. Your drink has the power to plant trees and change lives.
"It is thanks to supporters like you that thousands of farmers and their families can thrive while restoring the environment - thank you!"
- Florence G., Trees for the Future
About the Cause
Trees for the Future is a favorite nonprofit of ours that believes in the power of planting trees to promote sustainable farming and biodiversity. They are training farmers around the world to regenerate and protect their land. In total, over 250 million trees have been planted through the organization, and they're on track to plant 1 billion by 2030. Let's help them get there!