Brewing a date for Next Friday in June 2024.
Mochas for Men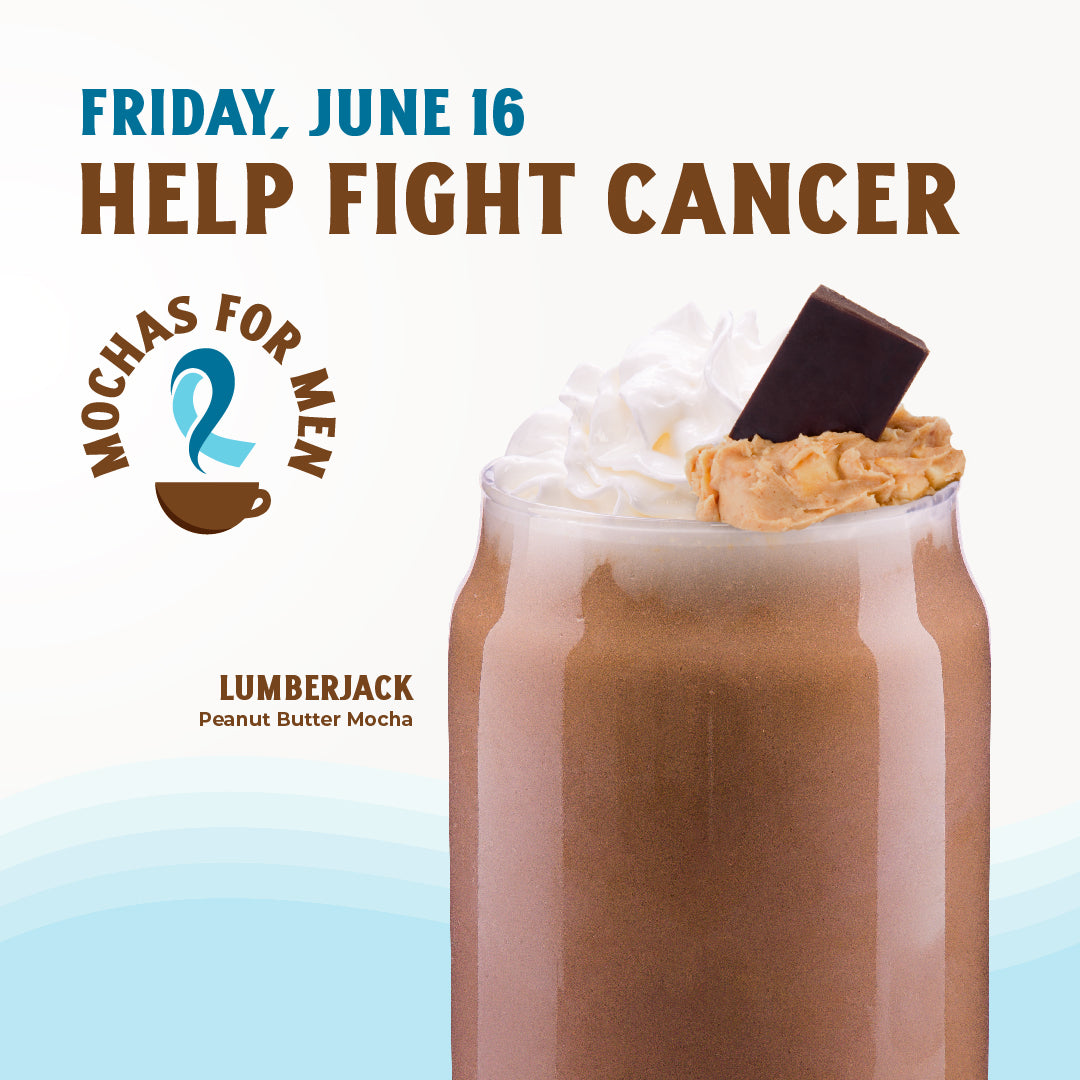 Who knew giving could taste so good? Make a difference with your mocha purchase, and raise a cup to the fight against cancer.
Being Kind Human Beans
Each June, our customers help us raise money for a great cause. All funds stay local in The Human Bean communities, and organizations are hand-picked by our family of drive-thru owners and baristas.
How it Works
On a special Friday in June — during Men's Health Month — $1 from every mocha sold at The Human Bean locations around the U.S. are donated to support patients with cancer detection, treatment, and education. All proceeds stay local and support programs in your area!
About the Cause
Prostate cancer is the top cancer risk for men, followed by lung and colorectal cancers. Like all forms of cancer, early detection and treatment are key to successful outcomes. According to the American Cancer Society, over 260,000 men will be diagnosed with prostate cancer this year.
We invite you to help in the fight by treating yourself and your loved ones to mochas on this important day of awareness and giving! 
Meet the Mocha Menu
While all mocha purchases will count toward fundraising, our baristas highly recommend the Lumberjack Mocha, made with espresso, chocolate milk and creamy peanut butter flavor.