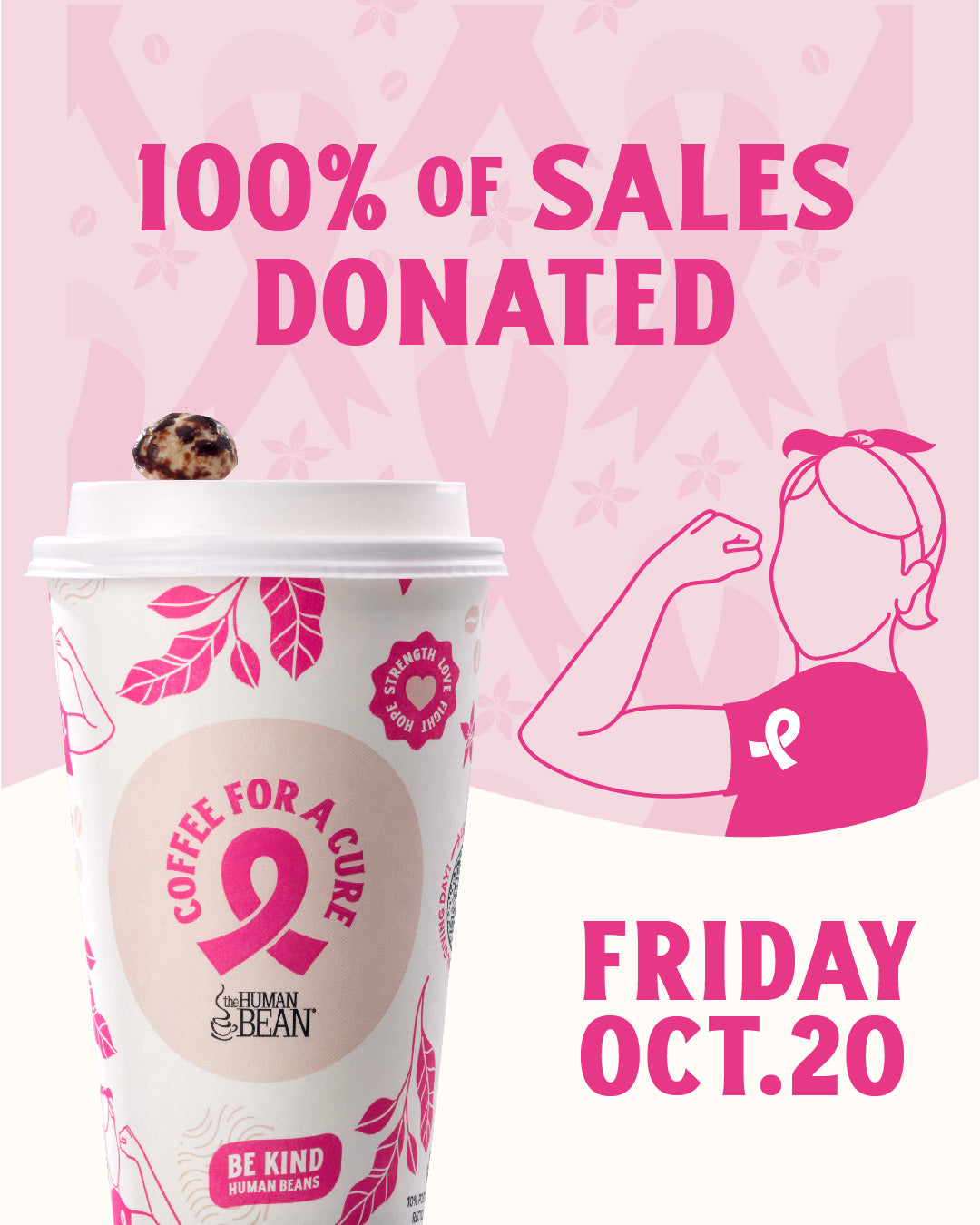 Coffee for a cure
Friday, October 20, 2023
Our largest collective effort of the year, Coffee for a Cure helps fund the treatment and care of people in our communities battling breast cancer. Our 17th annual Coffee for a Cure event raised a record-breaking $437,531.10 in October of 2022. The grand total for this ongoing giveback day is now $3,095,343.99. Help us break the $3.5 million mark next October!
Every cup counts
Givebacks
Join us in giving back through our Earth Day, Mochas for Men, Annual Food Drive and Coffee for a Cure event days.
Be

in the know

From seasonal drink announcements to stories about kind Human Beans, pull up a cup and follow along!
Livin' the bean
Merchandise
It must have 'bean' love. Find your true match with The Human Bean drinkware, apparel, and gifts.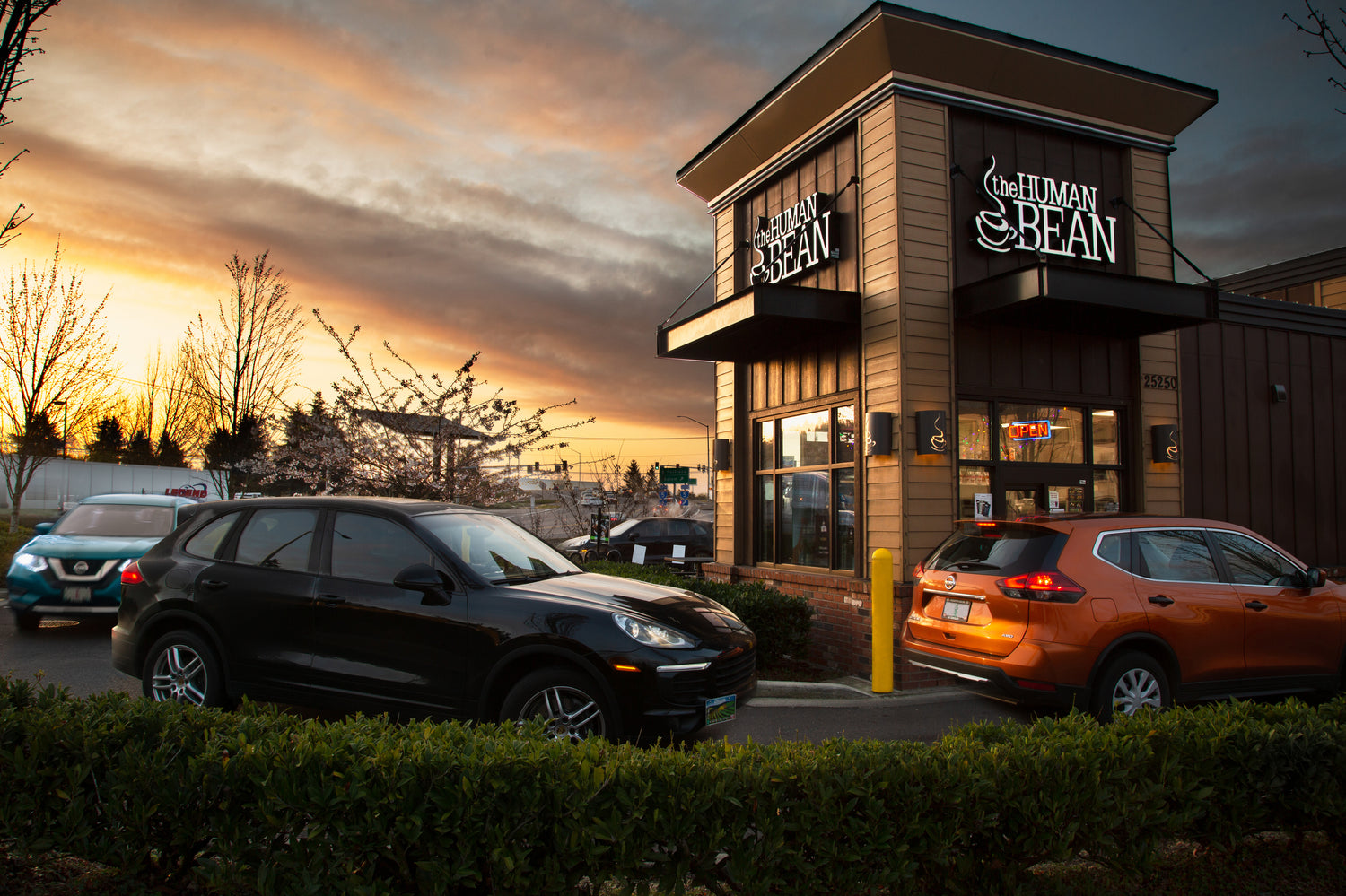 Franchise with The Human Bean
Interested in owning your own coffee franchise? Come learn about opportunities to join our franchise family!
Our purpose and passion is to make your day, one drink at a time.